No more hassles, let us install SSL certificate for you
Simply put, https as well as SSL certificate is mandatory for website, applications. But we know it would be a complication for you to handle works, like CSR generation, SSL certificate installation when you do not have the technical knowledge. No worries, take advantage of our SSL Installation Service, let us take the headaches out of it.
You've got the SSL certificate issued by Certificate Authority, now you are coming to the last step - install it on server. But where do I start? What do I need to do to complete it? How long does it take? You ask yourself. Mess-up, right?
Don't bother overthinking till headache!
Don't bother DIY and probably end up misconfiguring server!
You may avail OnlineNIC's SSL installation service for the following,
Save your time and money.
Configure Server correctly, let encryption work.
Quick installation to enable secure site/app.
Avoid technical complex, no headache.
Avoid pop-up errors, no more hassle.
Lifetime maintenance, no future worries.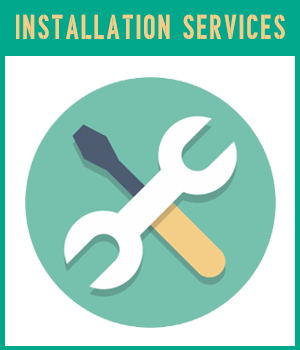 FAQ
How does SSL installation service work?

It might go through following steps,
1.You submit request in your account's control panel
2.We will contact you to gather least but necessary credential information to access server within 12 hours, and confirm time, date, and other information if required.
3.We complete installation within 24 hours. In some cases, it might take longer because of unmatched key, not-supported SNI,etc.
4.Refund will be done in the event that we are unable to complete installation.


How am I going to be involved during the SSL installation?

Not much. But we need credential to access your server. If you do not want to reveal it, you may change it temporarily whilst we install your certificate. After that, you may change it back or set a new one.

How do you perform the installation?

Typically, we access to your server with the temporarily credential you provided and then perform it. Alternatively, if you prefer, you can get a live chat consultation with one of our agents, who will walk you through the entire process step-by-step.

Can I change my schedule time?

Yes, you can. Please contact our live operator with a new schedule.

Can I get additional free installation when SSL certificate has been reissued?

Yes, totally. During the current lifetime of your SSL certificate, when it is reissued, and you need our installation service, it is free. Schedule it with us via email or livechat.

What does free installation service cover?

OnlineNIC provides free installation service to the "Secure Site" series of SSL certificate and all multi-year OV & EV orders for one server. Just input the order number associating to
eligible SSL certificate in your control panel, and submit the form without a fee.

How much do you charge for the SSL installation service?

OnlineNIC offers very cheap pricing for the SSL installation service. If you buy some types of SSL, for example, Digicert Secure Site series, you get a free installation service. For exact fees, which depends on the number of servers that you want to install SSL certificate into, please see your check-out page. It starts from $19.

Can I have a discount to the installation service?

OnlineNIC has been providing very competitive pricing for our products and service. We suggest you check with your account manager without hesitation.
Join Our Newsletter & Marketing Communication
We'll send you news and offers.